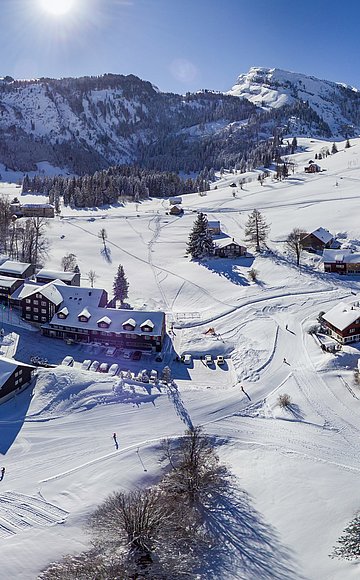 Roots and vision
A harmonious blend of then and now.
Your mountain hotel in Switzerland
Ready to start your holidays?
Get in the mood for your time-out at Stumps in the Alpenrose.
It's been 111 years since the "Wirtschaft zum Alpenrose" in the former embroidery room in the Alpenrose became a meeting place for neighbours and guests. Many things have grown, changed with the times and continuously oriented themselves to the needs of our guests. However, one thing has remained unchanged since the beginning: the honest and warm hospitality of our family and the natural location. Our mountain hotel in Switzerland is located only 200 metres from the shores of Schwendisee and directly on the ski slopes: If that doesn't sound like a holiday!
The sound of relaxation
Welcome to a little piece of a perfect world. There where nature still sets the tone, the soul rediscovers its rhythm.

Quiet
Free from traffic and far removed from everyday life.

Natural
Between the Säntis and the Churfirsten.

Warm
We always listen to our guests.

Traditional
Family-owned for five generations.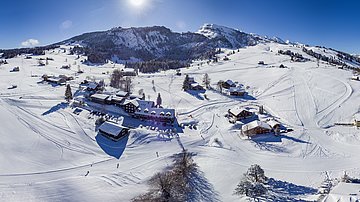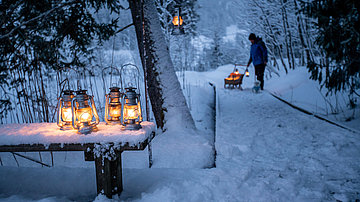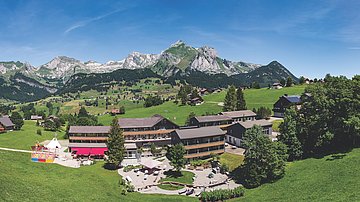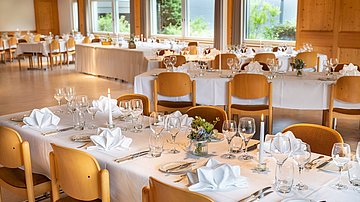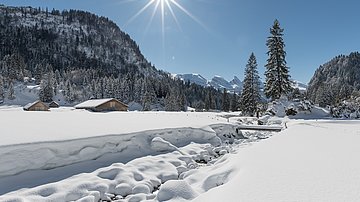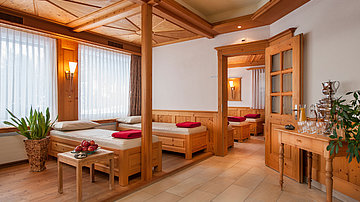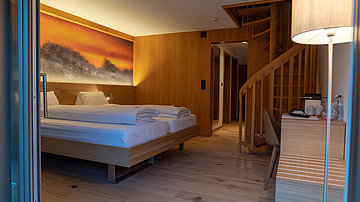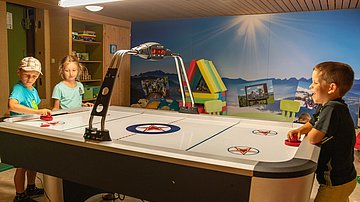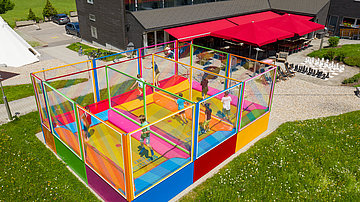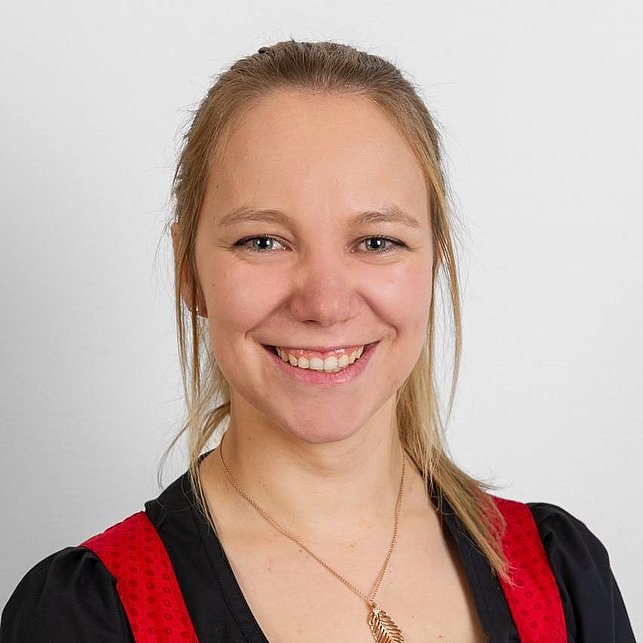 If you want to slow down the rhythm of everyday life, our mountain hotel in Switzerland is the right place for you. All you will hear is cowbells and the sounds of nature.
Vivien Stump – Hostess