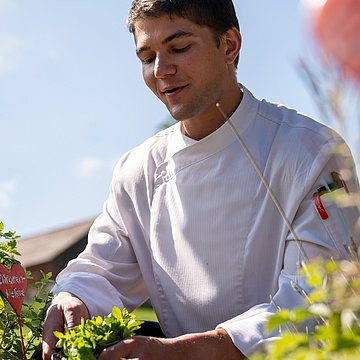 Dream job and team spirit
Living and working in harmony.
A place of work far removed from the daily grind, where tranquillity sets the tone. A harmonious team and an atmosphere in which new ideas are always appreciated. Sounds like music to your ears? We are always looking for motivated people and look forward to receiving your complete application documents by email to: hr.alpenrose(at)stumps-alpenrose.ch
Our employees are invaluable
Without our team we would be just a house with empty rooms. Your commitment is worth so much and we reward it with a whole range of benefits.

Permanent position in a dream location
Right next to the ski slopes and the Schwendisee

4-day week on request
Flexibility is a top priority at the Alpenrose

Varied tasks
Exciting and changing challenges

Training and further education
We promote further training in the field of gastronomy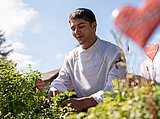 Unsolicited application
Not found a suitable position? Apply anyway!