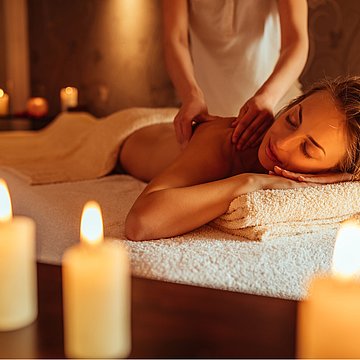 Soft to the touch and radiantly beautiful
Step into SPAradies.
Listen to gentle sounds, put yourself in experienced hands and feel the effects of Toggenburg alpine herbs up close. From the string sound massage to the paradisiacal lava shell massage: Our experienced partners will pamper you at our wellness hotel in Wildhaus.
Book your treatment early to ensure your desired date.