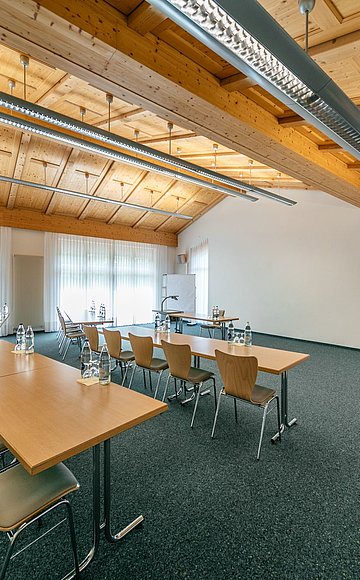 Meeting and mind setting
Space for enriching exchanges.
SEMINAR HOTEL IN SWITZERLAND
Panoramic events
Where success meet sunsets.
The fact that we are on the up is not only due to the landscape. In the rural tranquillity high above the valley floor, getting a good overview comes automatically. If not, we are here to help. The necessary tools are available in our seminar hotel in Switzerland: spacious seminar rooms with the latest technology. Last but not least, our soft skills make the difference: the culinary input, the personal service and the uncomplicated handling of special requests.
Sounds inspiring
Whether it's a workshop, seminar or team-building event - at the seminar hotel in Switzerland, participants rise above themselves, and not only because of the altitude.

5 flexible halls
With natural light and space for 200 people.

Best technology
Modern equipment and Wi-Fi throughout the house.

Perfect location
Only an hour's drive from Zurich.

Framework programme
From yodel courses to husky sleigh rides.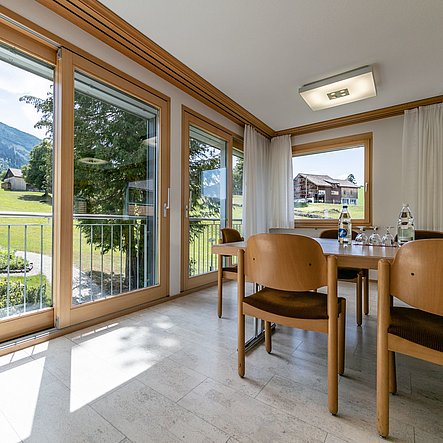 Five halls
With natural light and a view of the mountains
Large or intimate, concert for 160 people or workshop in a smaller setting: Our room concept is flexible and adapts to your wishes and needs.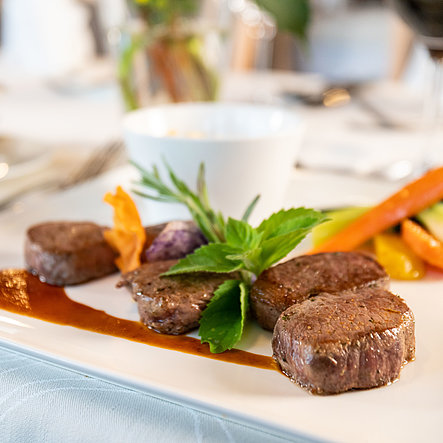 Package deals
Smart seminar packages
From daily flat rates without overnight stay to the all-inclusive packages for 24 hours: With the individually tailored packages, your event is sure to be a success.