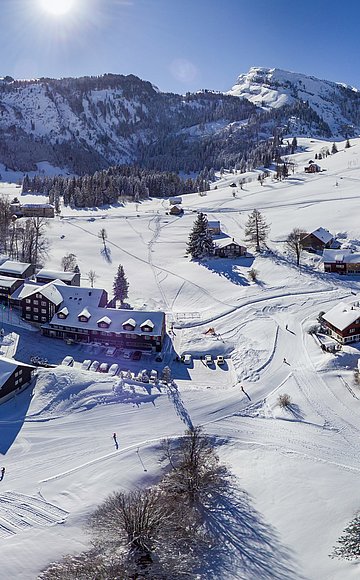 Beyond the seven mountains
Is an idyllic place of pure tranquillity.
Stump's Alpenrose lies at the foot of the seven Churfirsten mountains. Directly on the ski slopes of Wildhaus and a few steps from the shore of Schwendisee with the musical centre Klanghaus Toggenburg. You will not find traffic or hustle and bustle here far above the village centre, but all the more peace, soothing sounds and magnificent views. A little piece of an ideal world - only an hour's drive from Zurich and Lake Constance.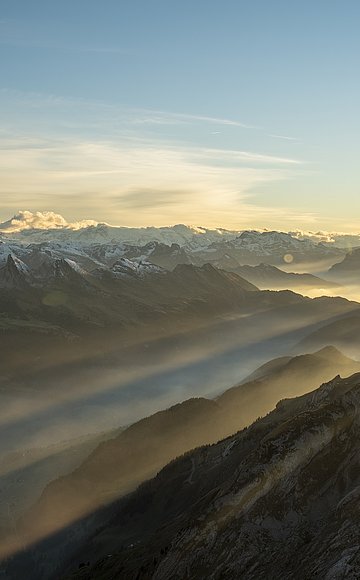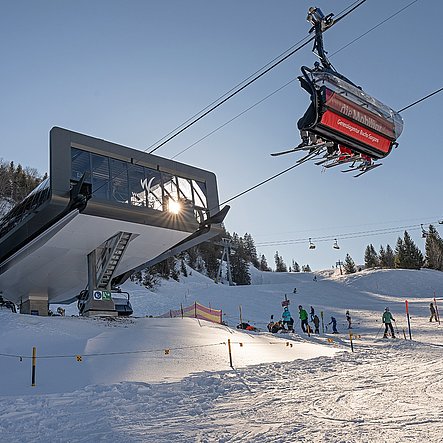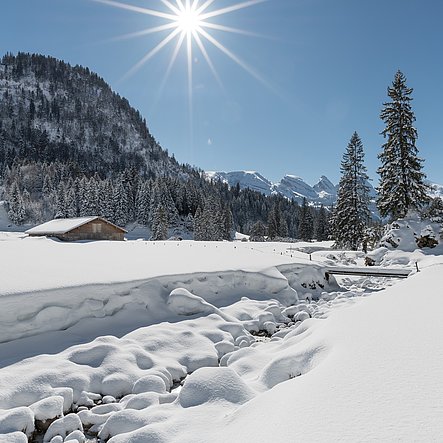 Although the Toggenburg region is very close it seems like a completely different world.
Roland Stump
Owner and director
Between the crunching of snow and the sound of cow bells
Stump's Alpenrose is not for stay-at-home people - even if it is so snug in our traditional Stübli parlours. The location makes breathing in the fresh air irresistible. Skiing and hiking are possible here without taking the car. In winter, you can strap on your skis right outside the door or trudge straight towards your hiking destination. In summer, families can explore themed trails such as the Klangweg (sound trail), mountaineers can conquer the Churfirsten peaks and biking fans can discover the surroundings as they ride.