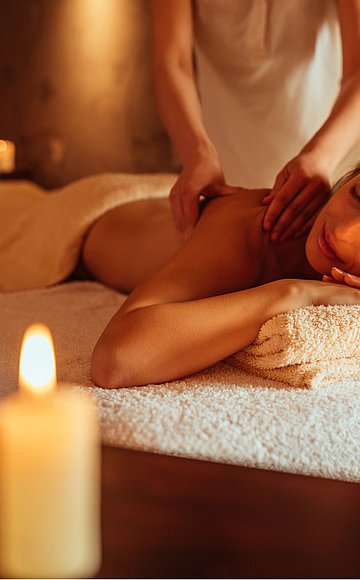 wellness and well-being
Breaks are also part of music.
Even Mozart knew about the importance of rest breaks. They are important to catch your breath and to set the tone. Just as with music, breaks are also part of our everyday life. When was the last time you took a little break? Gather your loved ones or head to our wellness oasis at Schwendisee on your own.
Prices for external guests:
Daily rate: CHF 38.00
Late night flat rate from 8 pm: CHF 32.00
10 single admissions: CHF 315.00
3 months unlimited admission: CHF 473.00
6 months unlimited admission: CHF 735.00
12 months unlimited admission: CHF 990.00
Bathrobe (rent): CHF 12.00
Terry slippers: CHF 4.00
Bathing towels included
Children up to 14 years get a price reduction of 50%.
The sauna and wellness area is a textil free zone. For our guests there are bath robes, towels and slippers available.
Children are only allowed when accompanied with adults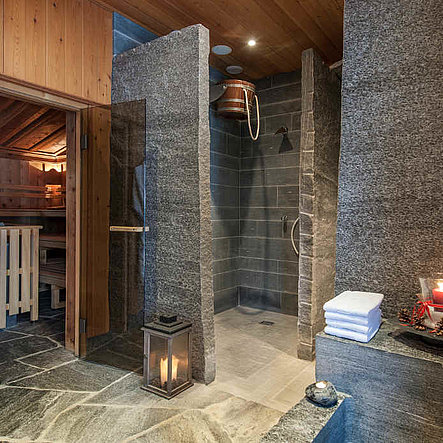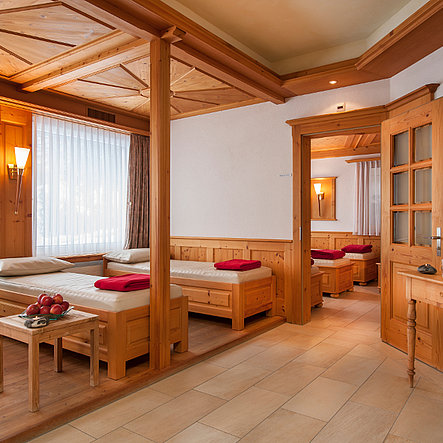 Wellness means that you can take your focus off the big everyday world and your tasks,
on the essentials: on yourself and your "favorite people".
Barbara Schlochow
Wellness manager