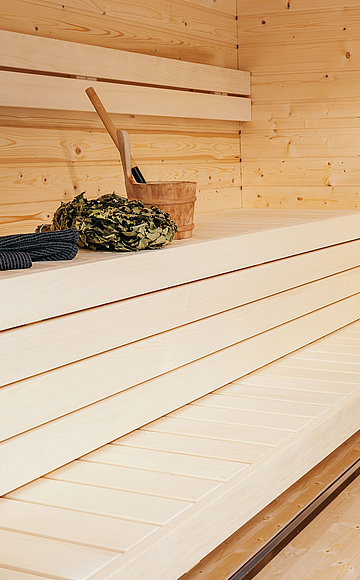 Sense and saunability
Hot vapours, cold downpours and bubbling vitality.
In our Alpine Spa you can linger in the cosy alpine hut atmosphere or with views of the Säntis massif and the Toggenburg mountains. We kindly ask you to book in advance at the reception, as for the sake of the environment, we only heat the wellness area when it is in use.
Opening hours April to October:
Daily: 4 pm to 10 pm.
Opening hours November to March:
Monday to Friday: 4 pm to 10 pm.
Saturday and Sunday: 2 pm to 10 pm.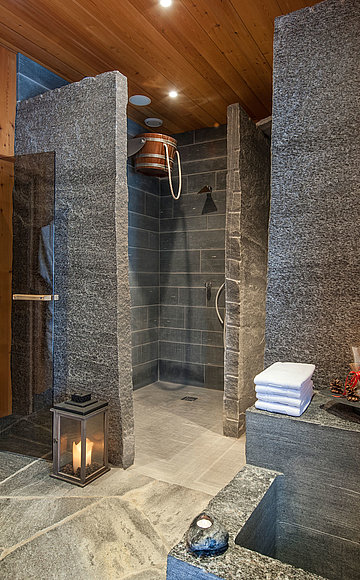 Endurance, strength, dexterity and stretching - almost everything is possible with our fitness offer, especially when there is not much going on outside!
Vivien Stump
Management
Over the hills are far away with the family
Cardio equipment:
Treadmill
Cross trainer
Stepper
Rower
Bike and recumbent bike
Weight training equipment:
Matrix equipment
Four multifunction stations
for leg, arm, back and abdominal training
Free-standing equipment:
Free weight area
Bench press
Exercise balls
Balance pads
Rolls and elastic bands
Fitness prices for external guests
Daily rate: CHF 18.00
10 single admissions: CHF 162.00
3 months unlimited admission: CHF 250.00
6 months unlimited admission: CHF 350.00
12 months unlimited admission: CHF 490.00
Children up to 14 years get a price reduction of 50%.