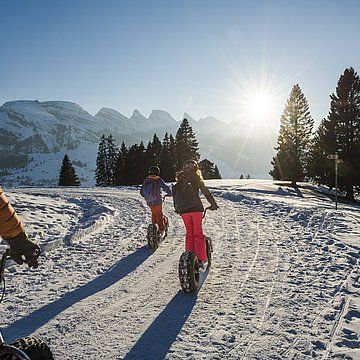 Experiences and events
Building blocks for lasting holiday memories.
Culture is important to the people of Toggenburg. They keep up the traditions, but at the same time appreciate the modern. It is quite possible for yodelling to meet poetry slam and traditional dance to meet rock concert. You can enjoy exciting events as well as excursions in the area throughout the year.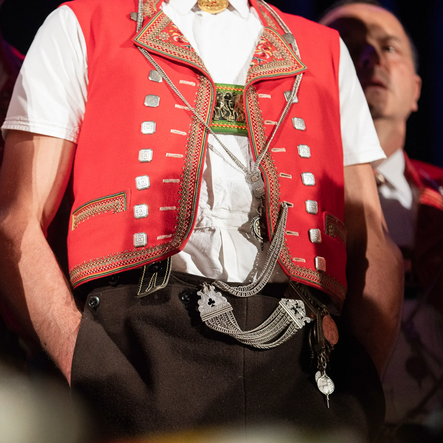 Natural yodeling taster course
Experience the Toggenburg sound culture at first hand
Experience the alpine and sound culture of the Churfirsten region and learn how quickly the group can learn a natural yodelling melody and what emotions the sounds trigger in us humans.
Cheese academy
The art of cheese
As part of a workshop, an expert will introduce you to the secrets of cheese-making, tell you interesting facts about milk and cheese, and let you taste different varieties. In addition to an apron, you will of course also take home the cheese you have made yourself.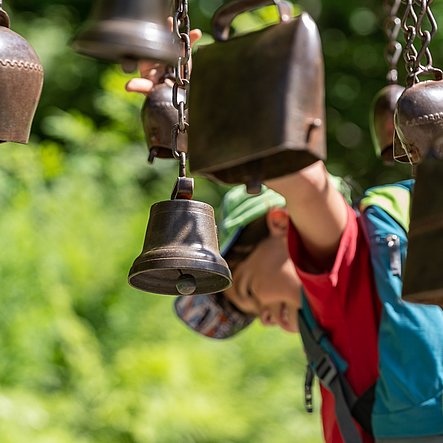 Klangweg sound trail
The sound of mountain music
The Klangweg sound trail is one of the most popular theme trails in Switzerland with 26 unique sound installations. Touching and playing is not only allowed here, but encouraged! It is only a few steps from the hotel to the start of the trail.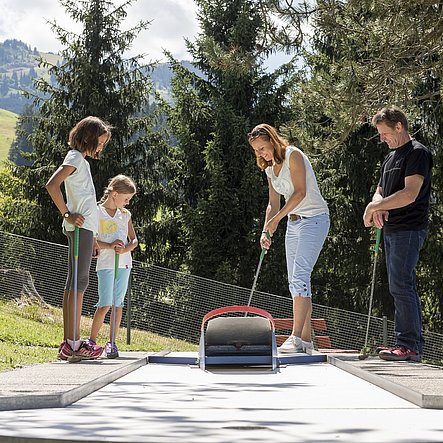 Mini golf Eggenwaldli
Are you up to the challenge?
Discover the mini golfing champion in your family at the Eggenwäldli mini golf course. Who will keep a steady hand and who will show the right technique to finish the course with the fewest strokes on the 18 holes?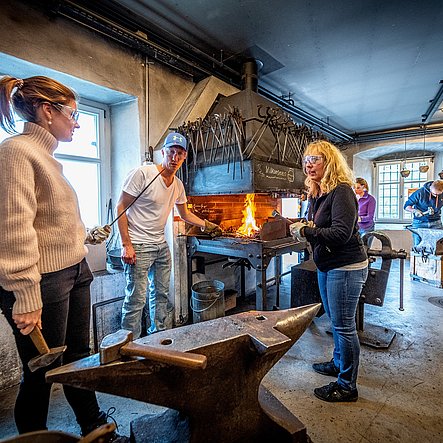 Klangschmiede Sound forge
Discover the many sound experimentation rooms, the work of an instrument maker and the craft of blacksmithing.
Here you will learn about the interplay of iron, fire and muscle power and forge your own iron creations.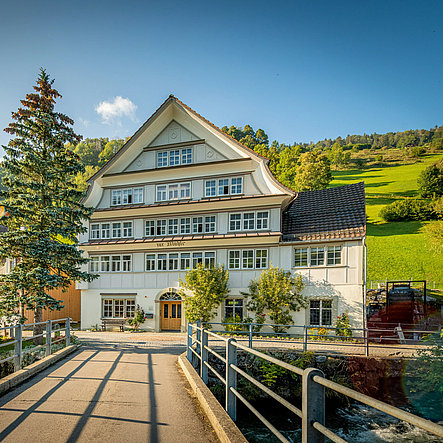 Sound escape room
The ultimate mystery fun
Toggenburg is in danger! Solve all the puzzles in the escape room at the Klangschmiede within 60 minutes and save the valley from disaster.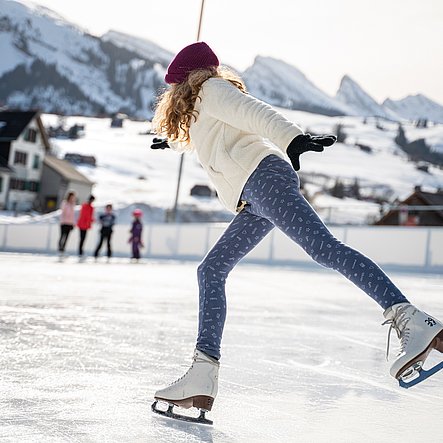 Eissportzentrum Wildhaus
There is more to a rink than ice skating
At the ice sports centre, people meet for curling, to play ice hockey or pirouette on the artificial ice rink. In summer, the ice rink becomes a huge outdoor playground with go-karts and pedalos, slackline and games of boules.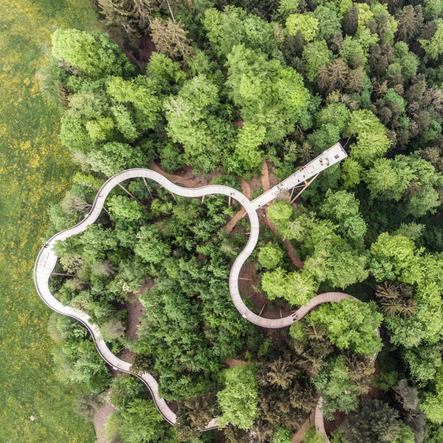 Baumwipfelpfad Neckertal
See the forest with different eyes
Experience the forest and nature from a completely new perspective. 500 metres long, the path brings you to eye level with the treetops. The somewhat different theme park is ideal for families and groups at any time of year.